New L145mmW20mm size adjustable support logo custom wedding bar concert atmosphere bracelet led xyloband
Product Detail
Product Tags
| | |
| --- | --- |
| Product name | LED Remote Control Xyloband |
| Product Size | L:145mm W:20mm H:5mm |
| logo size | L:30mm,W:20mm |
| Remote control range: | About 800M |
| Material | Nylon+Plastic |
| Color | White |
| Logo print | Acceptable |
| Battery | 2*CR2032 |
| product weight | 0.03kg |
| Continuous working time | 48H |
| Application places | Bars、Wedding、 Party |
| Sample: | Free delivery |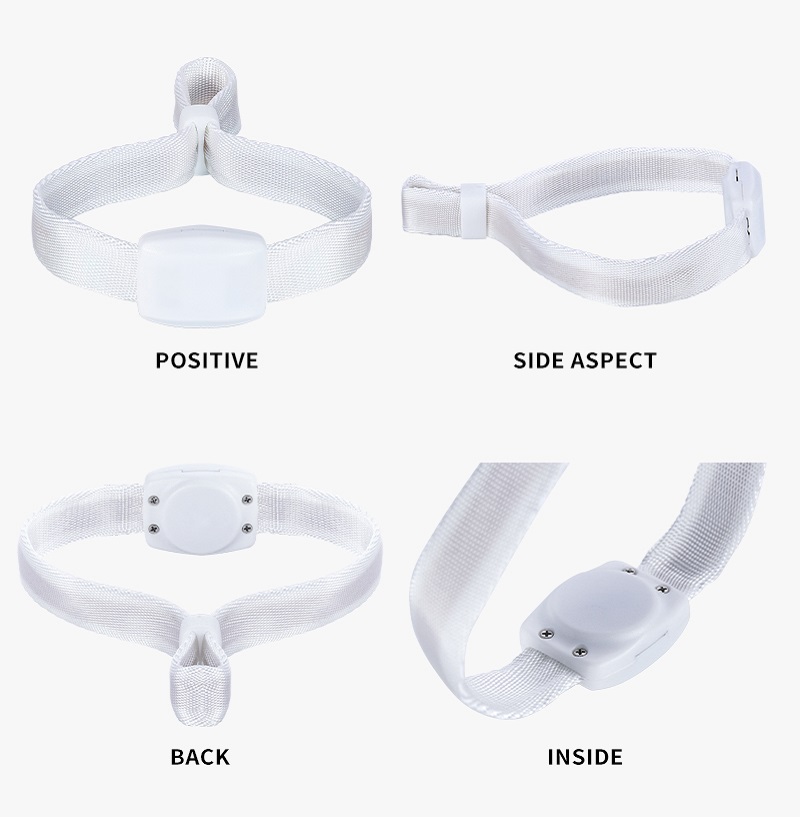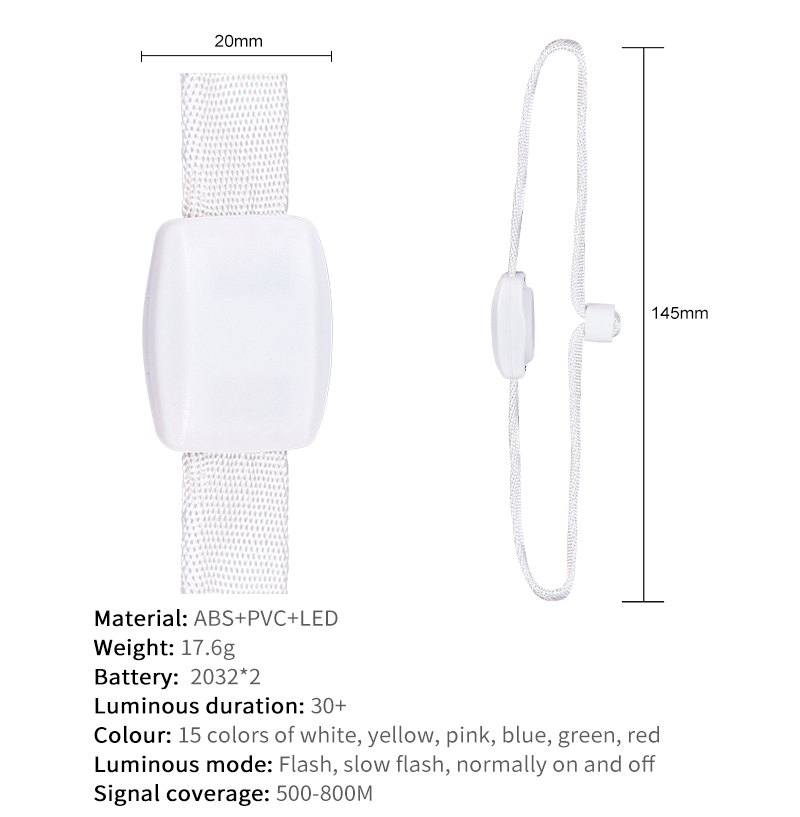 This is an LED remote control bracelet that can be assigned up to 8 zones, each zone can be individually lit and flashed according to the control. Mainly used in bars, parties, concerts and other places, can better contrast the atmosphere
Unlimited venue use, as long as you need to make the atmosphere happier, you need it.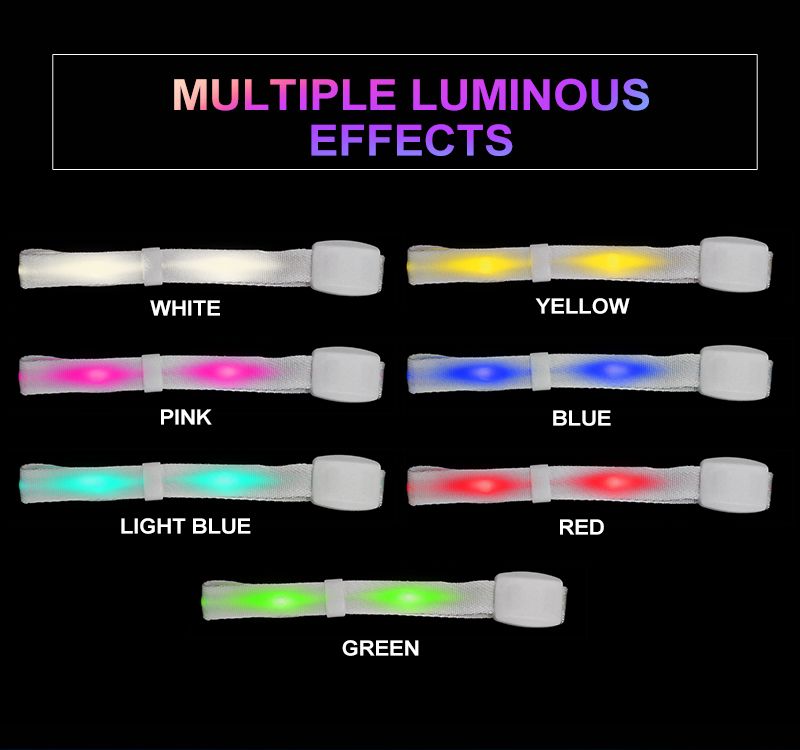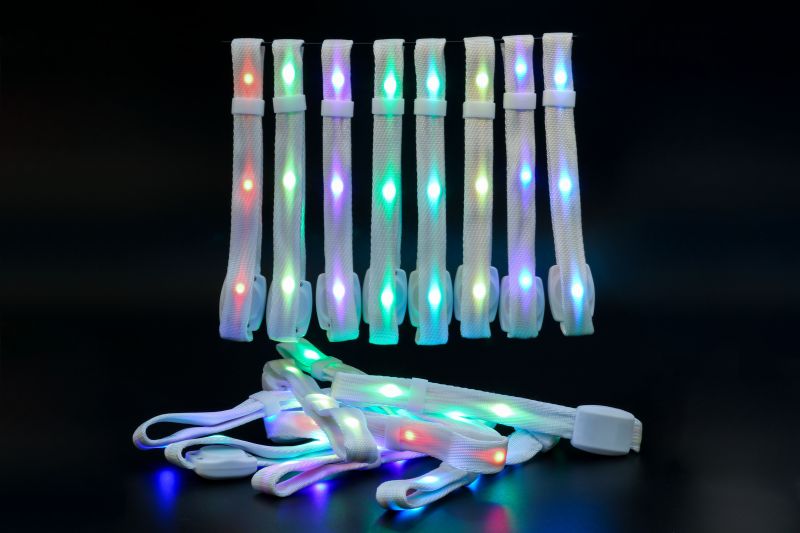 The wristband part of the led xyloband is made of nylon. The biggest advantage is that it is waterproof and durable. It is equipped with four high-brightness lamp beads.
The middle part of the led wooden strip is plastic, which is light in weight and cheap. Both positions can be arranged with logo printing.
The printing of the led xyloband wristband part adopts silk screen technology, which is safe, firm and non-fading.
The printing of the middle part of the led xyloband adopts pad printing technology, which has low cost, transparent color and no omission.
Arrange the printing method according to the position of the printing logo of the customer.
We have CE and ROHS certification, and the products are tested at least four times during the production process to ensure product quality.
Using 2*CR2032 batteries, it has the characteristics of large capacity, small size and low cost. Ensure the continuous power supply of the product.
The use time can reach 48 hours, fully guarantee the party effect.
After the production of the product is completed, we will send it out as soon as possible to ensure that you can use it as soon as possible. Usually within 5-15 days, if you have special requirements, you can explain to us in time when you place an order.
We put the bracelet in the same area in a plastic bag and label it in English. The packing carton is made of three-layer corrugated cardboard, which is strong and durable to avoid damage to the product during transportation.
Box gauge size: 30 * 29 * 32cm, single product weight: 0.03kg,FCL quantity:400, whole box weight: 12kg
Mr. Bernardo Gonzalez from Mexico purchased this product on January 11, 2022. He told us: "I love this bracelet so much because I can have my name and pattern on it, and I plan to use this product for my wedding, a wedding that everyone will remember for a lifetime." After much discussion , we finally decided to print the name of the bride and groom on the nylon bracelet and a "heart" pattern on the "plastic board". Mr. Bernardo Gonzalez said: "Controlled by the remote control, let each friend's bracelet light up a different color, everyone must be very happy!"
We can provide you one or more samples for free, provided it is better to buy a remote control, otherwise it will not work properly.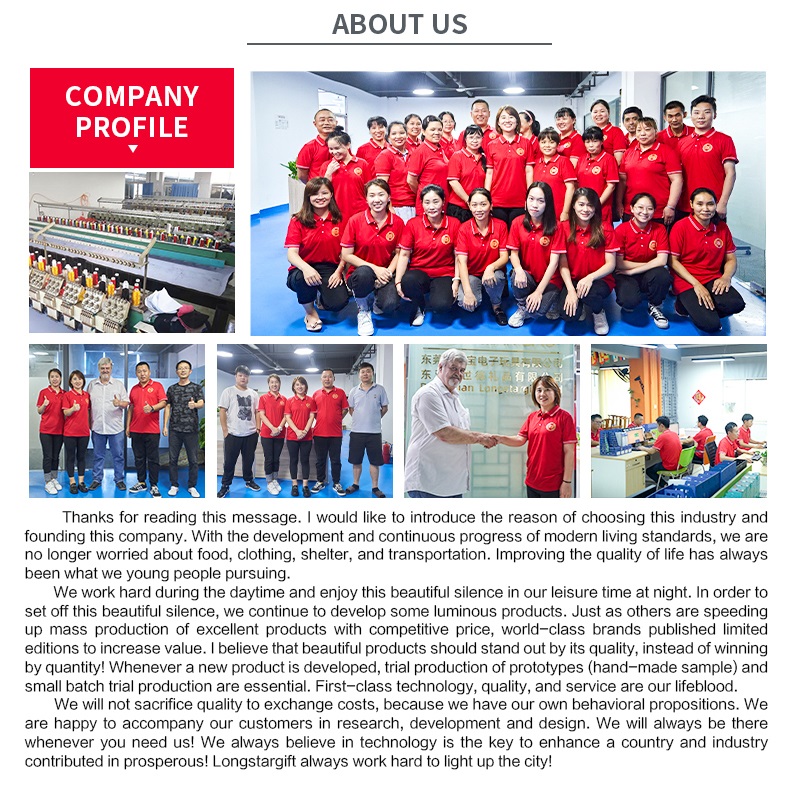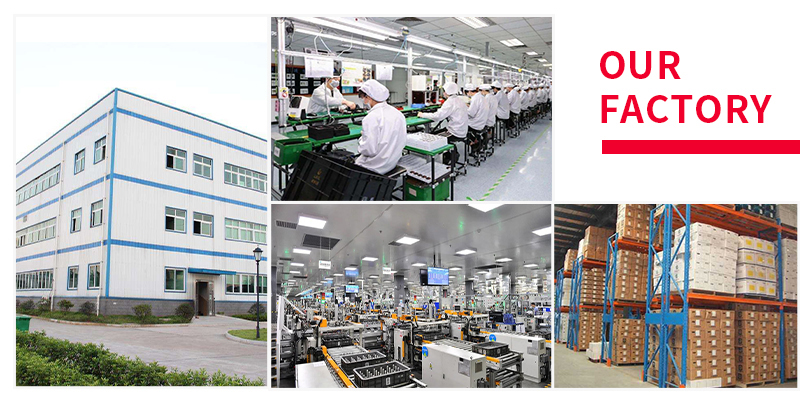 ---
Previous:
New creative bar wedding party identification support custom own replacement pendant led lanyard
Next:
Bar Wedding Concert Wireless Remote Control Covering Area 800-1000M LED Remote Control Bracelet New LED Atmosphere Bracelet
---
Write your message here and send it to us